Strapless Floral Ball & Prom Light Blue Gold gown Straight Across Sheer Corset Bodice A-line Luxury Modern Trend Formal Dress CDCD963
2023-07-03 23:20:14 -0700
Login/Register to see wholesale price
Strapless Floral Ball & Prom Light Blue Gold gown Straight Across Sheer Corset Bodice A-line Luxury Modern Trend Formal Dress 
This gala-worthy gown is decorated from head to toe in glittering floral appliques.

This evening formal elegant gown for women is so sweet and light, it will make you feel like a cloud floating through a sunset.

The sheer strapless bodice is well structured with boning and removable shawl. It features an off shoulder neckline, sweetheart neckline, strapless corset sheer bodice, mid open back. The golden champagne embroidery on the dress is just enough sparkle to set off your inner glow.

It's perfect for any event, and it's sweet, elegant, and sexy all at once. It features a sweetheart neckline with a stunning off-shoulder neckline, a strapless corset bodice, and an open back that'll make you feel like the most beautiful woman in the room. The waist of this dress is fitted through the bodice and flares out into a flowing skirt that'll dance around your legs as you walk down the aisle or across the dance floor.

And what makes this dress even more special? The embroidered golden champagne color on top of a light blue base makes it look like you're wearing liquid gold against your skin—you'll feel like royalty as soon as you see yourself in this dress!

It's a must-have for any woman who loves to feel beautiful.
You might also like

Select Items

Add to Cart

Payment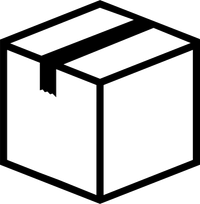 Packing

Shipping

Delivered