Glitter Stretch Satin sexy Prom & Bridesmaid dress Deep V-neck Plunging Back Bodice Ruched Mermaid Booty Sensual Gown CDBD4001
2023-07-03 23:17:24 -0700
Login/Register to see wholesale price
Glitter Stretch Satin sexy Prom & Bridesmaid dress Deep V-neck Plunging Back Bodice Ruched Mermaid Booty Sensual Gown
Looking to make an unforgettable entrance? Look no further than this sexy little attire!

You are a sparkling babe, and you know it.

You're the one who shows up to the party and turns heads with your confident demeanor and your beautiful outfit. You've got this life thing figured out—you know that you have to look good, but you also have to feel good about yourself.

That's why we made this dress for you! This dress is bold, yet flattering; it shows off your best features while still being classy enough for any formal occasion. The deep v-neckline will draw attention to your cleavage without being too revealing—it's perfect for showing off a little skin without showing too much. The plunging open back will show off your gorgeous shoulders and back. And the backless design will show off all of your hard work at the gym

Crafted with a luxuriously comfortable stretch satin fabric and sprinkled with sparkling glimmer, you'll be turning heads the moment you step in. Its v-neckline is both modest yet alluring. And the adjustable straps around your arms make for an easy customizable fit! We couldn't forget about the daring back detail - it features a plunging open back that's designed with sophisticated knot gathering. Wear this glamorous dress and you're sure to be the star of the night!
You might also like

Select Items

Add to Cart

Payment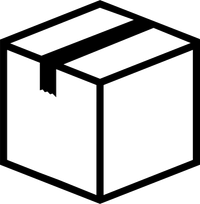 Packing

Shipping

Delivered