Strapless Layered Tulle Prom & Ball Luxury Vintage gown Floral Strapless Embroidered Bodice A-line Lux Modern Boho Princess Gown CDA1021
2023-03-09 06:53:41 -0800
Login/Register to see wholesale price
Strapless Layered Tulle Prom & Ball Luxury Vintage gown Floral Strapless Embroidered Bodice A-line Lux Modern Boho Princess Gown 
Are you looking for a prom dress that will make you feel like a princess? Do you want to shine on your big day? If so, then this is the dress for you.

The goddess worth formal evening prom & bridesmaid dress is made of soft, lightweight fabric that hugs your curves in all the right places and makes it easy to move around in. The fabric has a slight sheen, so if you're worried about sweating during your big dance, this dress will help keep you cool. It also has an elegant neckline and a full, floor-length skirt that will make everyone else's eyes go wide when they see how amazing it looks on you.

The blue and mauve color scheme is delicate and vintage, making it perfect for any occasion where you want to stand out. We know how much effort goes into finding the perfect color for your special day! And don't worry—the color isn't bright or overwhelming; it's just enough to draw attention without being too flashy or attention-grabbing!
You might also like

Select Items

Add to Cart

Payment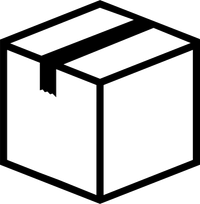 Packing

Shipping

Delivered